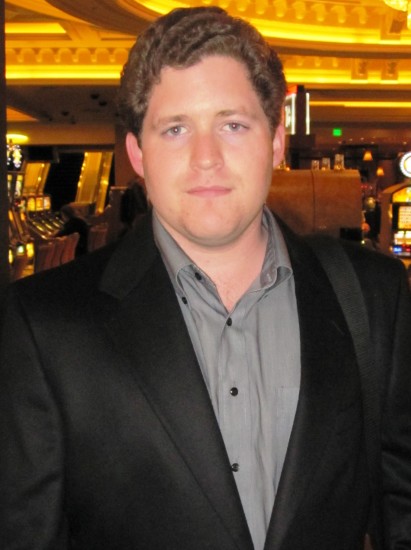 Marcus Engineering takes pride in hiring and training the most talented engineers and it's getting noticed. On January 6th 2014, Robbie Laity, a recent graduate in Electrical Engineer from The University of Arizona and a veteran intern at Marcus Engineering, was recognized by Design News Magazine, (a national industry resource for engineering news), as one of our nations Rising Engineering Stars. "We're so proud to have Robbie as part of the team.  He's a brilliant and generous engineer." said Marcus Engineering President Dr. Patrick Marcus "Recognition like this proves that we doing the right things as a community to grow and maintain top talent."
Design News Rising Engineering Star Finalists
Electrical Engineer, University of Arizona
Robbie is always passionate, eager to learn, and meticulous. He spends an extraordinary amount of his free time teaching, mentoring, and helping more junior engineers and those without engineering backgrounds with projects. He is the president of the IEEE club at the University of Arizona, where he spends time organizing workshops to teach soldering, 3D printing, and basic circuit design. Robbie also serves on the board of the hacker/maker space Xerocraft, which focuses on growing a community and helping to teach hands-on building, making, and engineering skills.
During his engineering senior design project, his team developed an underwater robotic fish, fully equipped with ballast controls and gig-e camera. The Fish Team won overall best design in 2013 out of approximately 70 competing engineering projects in the program. He is also a ham radio operator. The radio system incorporated into his car includes a Wi-Fi hot spot, four channels of video recording inside and outside, and a packet radio-based tracking system that allows location-tracking of his vehicle via the Web.

Dr. Patrick Marcus is the President of Marcus Engineering, LLC and a principal of Apparently Connected, LLC. Dr. Marcus has extensive background in electronics design, industrial automation, design for manufacturing. Dr. Marcus has founded and run several successful companies in technology and high reliability industrial manufacturing.