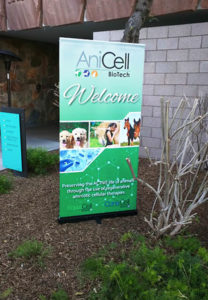 Investment capital, brilliant ideas, and hungry entrepreneurs were the main dish at Venture Madness this weekend.  Invest Southwest hosted the top 16 of 64 promising startups at their annual Venture Madness bracket challenge in Scottsdale, Arizona, to compete in the pitch competition portion of the head-to-head battle. These companies were competing for a share of a $300,000 investment pool, as well as a $20,000 pool of competition prize money for the top 4 places.
Invest Southwest partners closely with angel groups such as Desert Angels, Arizona Technology Investors, and Canyon Angels, as well as the Arizona Commerce Authority and Greater Phoenix Economic Council to provide opportunities to connect investors and entrepreneurs during Venture Madness, and through supporting events year-round. They are connected by a common driving goal to grow the Arizona entrepreneurial ecosystem by attracting new companies to the desert, as well as investing in the emerging and high quality businesses already here. Venture Madness aided in this goal by uniting investors from Arizona and neighboring southwestern states alike this weekend to observe the competition and to offer their expertise.
The final four startups this year consisted of AniCell Biotech, Clean Router, TellSpec, and Zcast.
"As a tech nerd I got a real kick out of many of the companies. I was thrilled to see neat technologies like Cleanrouter blocking undesirable websites and Zcast enabling podcasting for the regular Joe," said Dr. Patrick Marcus of Marcus Engineering.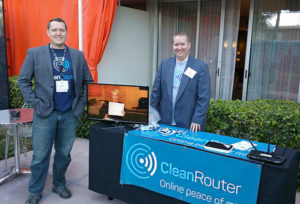 Clean Router is a startup that recognized the gaps in internet protection for families with children. The growing concern of what inappropriate content children may stumble upon when online was remedied by their router system that protects all devices within a home from a single filtering solution. Their system offers a variety of features including their 7-layer Intellifilter, detailed log of activity, emailed reports, and keyword blockers for parents to rest assured that the content on their devices is always family friendly.
Zcast is entering the market as an interactive app that allows users to podcast from anywhere with an internet connection. While typical podcasting requires extensive knowledge of equipment and processes that can often deter the everyday listener from participating, Zcast sought to streamline the process and create a user-friendly interface in which amateur podcasters can connect. The app works inline with Twitter to send notifications to followers when a podcast is about to start and invites them to join in, much like how radio stations can take live callers. Possibilities for businesses, social groups, and individuals alike are on the horizon as you can now start the conversation with the push of a button.
Dr. Patrick Marcus further commented on his experience saying, "Having been a participant in the state's startup ecosystem since before it was cool, it's thrilling to see startups that have their acts together. Strong technology, crisp market analysis, strong mentor teams, and outstanding pitches are really putting Arizona on the map and drawing investors." "I spoke to no less than 4 angels who were planning on putting cash into the final 4 companies," said Dr. Marcus, "it's really exciting." Calling for even more excitement on his behalf, the founder of Twitch and the CEO of Reddit, along with other astounding panelists also made guest appearances at the event.