Dr. Patrick Marcus – President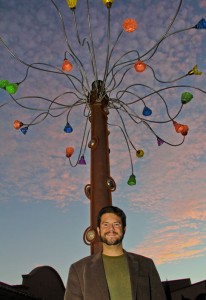 Dr. Patrick Marcus is the president of Marcus Engineering, LLC, an electronics engineering firm, in Tucson, AZ.  His company supports product development, project management and instrumentation development for a variety of industries with a preferential focus on medical devices and medical instrumentation.
Dr. Marcus' background includes founding and growing high technology companies and he is well versed in operations, infrastructure development, IT, and managing engineering organizations in small companies. He also has extensive experience in electronics, scientific imaging, biotechnology, neuroprosthetics and solar.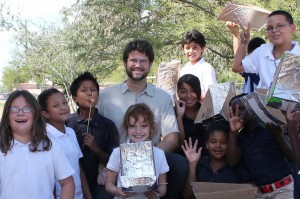 Patrick teaches, mentors, and servers on advisory boards for the University of Arizona, College of Engineering, Arizona Center for Innovation, and SALSA (Southern Arizona Limb Salvage Alliance) in the Department of Surgery at U of A. Dr. Marcus is passionate about the success of his community and enjoys rich involvement in AZBio (Arizona Bioindustry Association), BioSA (Bioindustry Organization of Arizona), AOIA (Arizona Optics Industry Association), Startup Tucson,  and the Arizona Technology Council.  Patrick is also a proud graduate of the prestigious Flinn / Brown Arizona Civic Leadership Academy and was previously a member of SALC (Southern Arizona Leadership Council)
Patrick earned his PhD in Biomedical Engineering and BS in Electrical Engineering with Honors, Cum Laude from the University of Arizona. He is a graduate of the McGuire Entrepreneurship Program at the Eller College of Management, University of Arizona.
Patrick enjoys creating public sculptures that integrate solar powered displays of light located around the country (www.solarsculptures.com).  He is a public art sculpture designer and engineering resource for local artists. He is active in several engineering fraternal organizations and enjoys salsa dancing with his wife, Elizabeth.
Scott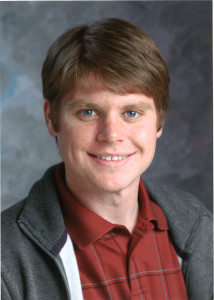 Scott Otterbacher is an Electrical Engineer at Marcus Engineering. He has experience in embedded development, signal processing, and hardware design.  Prior to joining Marcus Engineering, he worked as an engineer at the Southwest Research Institute in San Antonio, TX.  He holds a BSEE from Michigan Technological University and a MSEE from the University of Alaska Fairbanks.  Scott has a wide range of engineering experience including both hardware design and embedded programming.  Microprocessor families he is familiar with include the MSP430, PIC, and ARM.  Hardware design experience includes digital, analog, and RF circuits utilizing a variety of software packages.  Scott is capable of creating GUI-driven PC software using both LabVIEW and C#.  Some of the projects Scott has previously been involved with are data collection, radar, space, robotic, and communication systems.
Robbie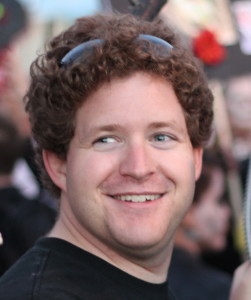 Robbie is an Electrical Engineer at Marcus Engineering, LLC. He has experience in electrical design, simulation and fabrication in PSpice, Multisim, Diptrace, Matlab, MPLab. He has electrical diagnostic and repair skills and is well versed in soldering and reworking regular and SMD packages using regular irons and hot air. Robbie has also works on automotive electrical design,  large robotics design and construction and MIG welding. His skills also include low voltage automation, networking and security experience. His IT experience includes network design, administration and computer repair.  He completed his BS in Electrical Engineering from the University of Arizona and is an adviser to IEEE student branch.
Tyler
Tyler is a Junior Computer Engineer at Marcus Engineering. He has experience in embedded c programming, Labview, Android development,  and electrical design. Tyler graduated from the University of Arizona in December 2014 with a Bachelor's Degree in Electrical Engineering as well as a Civil Engineering minor. Prior to working at Marcus Engineering, he worked as an Electrical Engineering intern at Ventana Medical systems where he worked on embedded systems. Tyler has worked on a large variety of different embedded systems projects in both hardware and software. Moving forward in his career, Tyler has a strong passion to learn and continue growing as an engineer and problem solver at Marcus Engineering.
Ella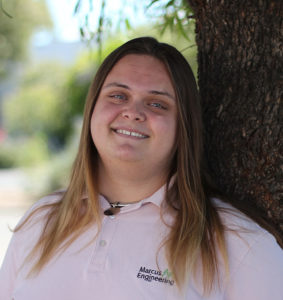 Ella Jameson is an intern at Marcus Engineering, LLC. She is attending Pima Community College with plans to obtain a degree in Electrical and Computer Engineering from the University of Arizona. She has had experience with programming in C, C#, Python, Java, and BASIC. She is comfortable with both standard and SMD soldering, and is familiar with designing and prototyping digital circuits. She has experience designing and fabricating 3D printed parts, in addition to limited manual machining skills. She has utilizes these skills in her hobbies, and she is now pursuing them as a professional career.
Paul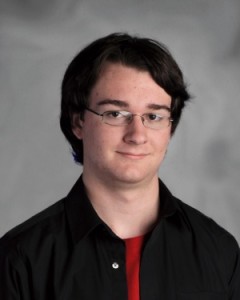 Paul Cuillier is an intern at Marcus Engineering. He is a senior at BASIS Oro Valley taking advantage of the time allocated for students to pursue research projects. He has been exposed to basic soldering and coding in Java in high school, but he hopes to acquire more advanced skills associated with electrical engineering to prepare for majoring in the subject in college.
James
James Wyeth is a high school intern who attends BASIS Tucson North. He has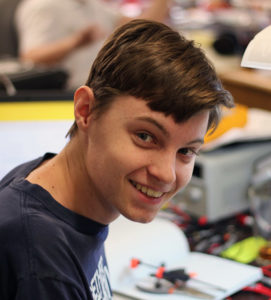 been on a FIRST Robotics team for 4 years and has acquired skills in programming, mechanical design, and general fabrication. He has had experience with Java, C, and Labview and a fair amount of experience with soldering. He is an Eagle Scout and is planning on pursuing a degree in Electrical Engineering in college.James is going to the University of Illinois at Urbana-Champaign, and plans on staying away from academic jobs