Dr. Patrick Marcus – President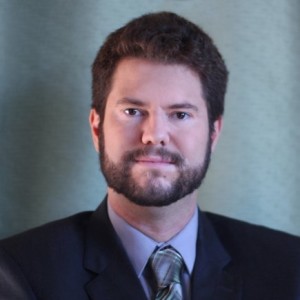 Dr. Patrick Marcus is the president of Marcus Engineering, LLC.  His company supports product development, project management and instrumentation development for a variety of industries with a preferential focus on medical devices and medical instrumentation.
Dr. Marcus' background includes founding and growing high technology companies and he is well versed in operations, infrastructure development, IT, and managing engineering organizations in small companies. He also has extensive experience in electronics, scientific imaging, biotechnology, neuroprosthetics and solar.
Dr. Marcus teaches, mentors, and servers on advisory boards for the University of Arizona, College of Engineering, Arizona Center for Innovation, and SALSA (Southern Arizona Limb Salvage Alliance) in the Department of Surgery at U of A. Dr. Marcus is passionate about the success of his community and enjoys rich involvement in AZBio (Arizona Bioindustry Association), BioSA (Bioindustry Organization of Arizona), AOIA (Arizona Optics Industry Association), Startup Tucson,  and the Arizona Technology Council.  He is also a proud graduate of the prestigious Flinn / Brown Arizona Civic Leadership Academy and was previously a member of SALC (Southern Arizona Leadership Council).
Dr. Marcus earned his PhD in Biomedical Engineering and BS in Electrical Engineering with Honors, Cum Laude from the University of Arizona. He is a graduate of the McGuire Entrepreneurship Program at the Eller College of Management, University of Arizona.
Outside of Marcus Engineering, Dr. Marcus enjoys creating public sculptures that integrate solar powered displays of light located around the country (www.solarsculptures.com).  He is a public art sculpture designer and engineering resource for local artists. He is active in several engineering fraternal organizations and enjoys salsa dancing with his wife, Elizabeth.
Dr. Alice Ferng – Senior Systems Engineer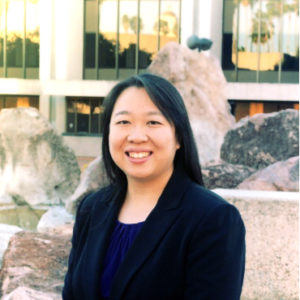 Dr. Alice Ferng is the Senior Systems Engineer at Marcus Engineering. Dr. Ferng received a PhD at the University of Arizona's College of Medicine. A jack of all trades, Dr. Ferng's skills include: software development, computer coding, biomedical engineering, product design, product rendering, and data analysis. In her spare time Dr. Ferng is a keen weight lifter, a mentor to students of all ages, and a contributor to the medical technology blog Medgadget.
Kempton Hall – Senior Technician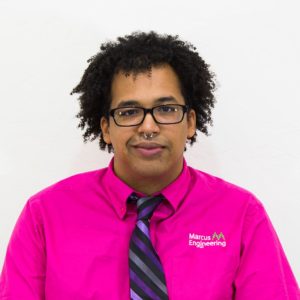 Kempton Hall is a senior member at Marcus Engineering. The self-proclaimed magic technician, Kempton possesses a variety of skills including: systems programming, soldering, board layouts, mechanical solutions, CAD, and CNC. An avid, self-taught maker, Kempton's wealth of knowledge through his personal endeavors has earned him the title of the team's engineering encyclopedia, and he continues to add to that ocean of knowledge today. When Kempton isn't working his magic at Marcus Engineering, he uses that same talent as a magician's stagehand to help design and build the perfect magic show.
James Rowley – Electrical Engineering Intern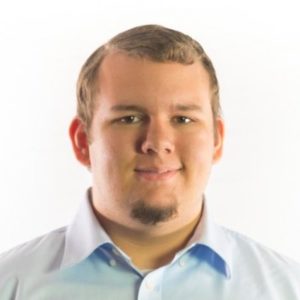 James Rowley is an intern, here at Marcus Engineering. He is currently a freshman at the University of Arizona, studying Computer Science and Electrical Engineering. His skills range from embedded firmware development to software development to designing, manufacturing, and testing digital electronics. James previously volunteered for the Skybot Engineering and Business Innovation Challenge during his high school years, which allowed him to further develop his skills and hobbyist ideas into fully fledged projects. In his spare time, James enjoys working on personal projects similar to the ones at Marcus Engineering.
Robert Gauthier – Electronics Intern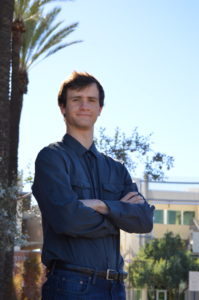 Robert Gauthier us an intern at Marcus Engineering, fresh out of Sonoran Science Academy and on his way to pursue an Electrical and Computer Engineering degree at the University of Arizona this Fall. Although he's only an intern, Robert's provided invaluable skills to the team like soldering and electronics assembly. Outside of Marcus Engineering, Robert enjoys competing in international robotics competitions. Over the past six years he has been part of two world champion teams. When he's not competing, Robert enjoys building computers in his leisure time.