Meet Our Partners
Here at Marcus Engineering, we are fortunate enough to be partnered with some of the greatest technology based companies in the industry. With their help and support, we are able to achieve unimaginable feats of engineering and product design, as well as provide them with our services. Through our partners, we are able to provide companies around the world with expertise and guidance in designing, developing, and executing their products. Our combined knowledge and dedication have brought us closer to achieving our goals.
Meet the partner companies that make our work here at Marcus Engineering, possible.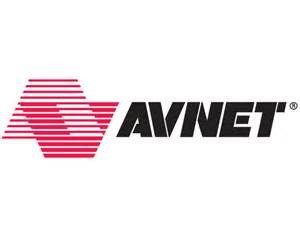 Meet Avnet
Avnet is one of the world's largest distributors of electronic components and embedded solutions. Highly collaborative, Avnet values building relationships with others in the industry. They value collaboration, innovation, and providing companies around the world with the expertise they need to develop and manufacture their products. So whether the product is fully fledged and ready for production or just an ink drawing on a piece of paper, Avnet can provide you with the expertise you need to bring your product to the marketplace.
Over the years, in return for Avnet's support and expertise, we have provided our own expertise for regional and local technology companies through Avnet. For over five years, our relationship with Avnet has allowed us to provide support in design services to other companies in need of expertise and guidance. This has allowed us to help other companies to develop their products safely and efficiently.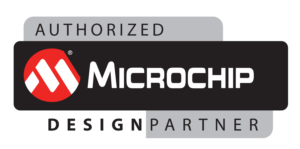 Meet Microchip
Microchip Technology Inc., is one of the world's leading providers of micro controller and analog semiconductors. They are dedicated to providing companies with quality products and quality technical support. Highly strategic, Microchip provides not only quality products but also quality, innovative solutions for companies around the world to utilize. Their goal is to help each company get their product onto the market as efficiently and quickly as possible, making them invaluable to technology companies everywhere.
Our relationship with Microchip has blossomed over the years. Through this partnership, we have helped in the development of products and solutions for medical devices, we are listed as one of their top premier design partners in the world, and we are now a special consultant for their entrepreneurial engagement programs. The most notable of which is Microchip's Get Launched program. Our extensive work with Microchip has resulted in a strong partnership and recognition from the industry.                                                                                                                       
Meet Arrow Electronics
Arrow Electronics is a global provider of electronics products, services, and enterprise computing solutions to industrial and commercial companies. Arrow is one of the world's leading supply channels, providing their services to over 90 countries across the globe. Arrow provides technology solutions to a variety of markets including telecommunications, information systems, transportation, medical, industrial and consumer electronics. With their specialized services and their expertise in product life cycles, Arrow connects their customers to quality technology at a fraction of the cost.
At Marcus Engineering, we work with Arrow Electronics to help provide quality design services to technology-based companies across the world as part of their ACES Program. The ACES Program is a program designed to provide immediate access to qualified, certified, third-party design services companies. We are proud to be part of this program, as we offer our design services to hundreds of companies across the globe. Our work with Arrow through the ACES program has led us to help design and develop a variety of products throughout the world.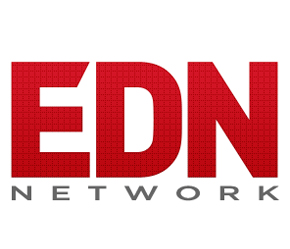 Meet EDN
The EDN Network is an electronics-centric community for engineers to share and obtain valuable information, tools, courses, and connections within the industry. So whether you're looking to improve your product or you're stuck on how to get your product on the market, the community at EDN is more than willing to help you overcome any obstacles you face. If you, yourself, have advice or other valuable information you wish to share with your fellow engineers, you can join the EDN community by contributing articles or even helpful comments to the site. A world of information is at your fingertips with EDN. If you wish to contribute to EDN or you're looking for the best advice in the industry, click the link above and sign up today.