Welcome Scott Otterbacher
Marcus Engineering extends a warm welcome to our newest engineer: Scott Otterbacher.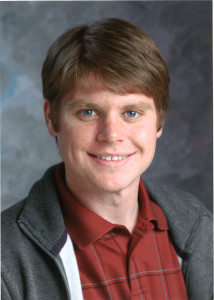 Scott visited Tucson looking for work at a number of engineering firms.  After meeting with Patrick Marcus he was "impressed by Patrick's enthusiasm and ambition and felt that joining Marcus engineering was an excellent opportunity to pursue".
Prior to joining Marcus Engineering, Scott worked as an engineer at the Southwest Research Institute in San Antonio, TX.  Some of the projects Scott has previously been involved with are data collection, radar, space, robotic, and communication systems.
He holds a BSEE from Michigan Technological University and a MSEE from the University of Alaska Fairbanks.
Scott has experience in embedded development, signal processing, and hardware design. He is familiar with many microprocessor families and his hardware design experience includes digital, analog, and RF circuits utilizing a variety of software packages
Needless to say, Marcus Engineering is excited to work with Scott and all his talents. Dr. Marcus commented, "We are delighted to have Scott —he will be a tremendous addition to our team; helping expand our capacity to develop medical devices and instrumentation.  We're building an A+ team of people who love to build make and create.  Scott clearly fits the mold".   Dr. Marcus indicated that he plans to add several engineers and a part time marketing person in the next six months.
As Scott gets settled into his position and the new office he expressed that he looks forward to "participating in the growth of an up and coming business".

Tam Nguyen is an intern at Marcus Engineering. She is currently a student at the University of Arizona studying bio medical engineering, graduating in May 2014.