Dr. Patrick Marcus is a recipient of an Up & Comers award from Inside Tucson Business. Each year the award goes out to candidates who are nominated by readers of Inside Tucson Business. Candidates were nominated for making a difference for the better in the community. Those nominated are destined to make even bigger contributions over the next years. Dr. Marcus was nominated for his successful biotech company, Marcus Engineering , which is encouraging Tucson to thrive as future biotech hub.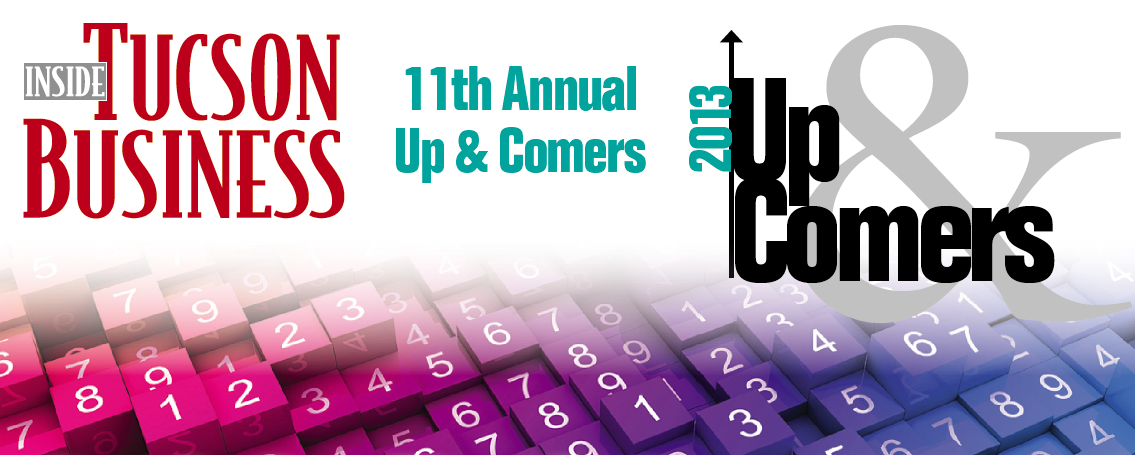 Tucson is becoming the home of biotechnology.   Tucson has expanded it's research initiative through programs such as Technology Research Initiative fund, the Bio5 Institute at the University of Arizona, Innovation park, and Arizona Bio science park.
Dr. Marcus is a Tucson native. He graduated from the University of Arizona in 1999 (B.S. in electrical engineering) and 2006 (McGuire Entrepreneurship program and doctorate in biomedical engineering ). When asked about his company vision he responds, "Tucson is home and Marcus Engineering is a perfect fit for Tucson". He has always had the plan of staying in Tucson and growing his business here and helping Tucson develop as a center for biotechnology.
Patrick has an impactful influence in the Tucson community as a whole. Upon learning of Patrick's Up and Comers award, Maria Marin, principal of Tucson Unified's Wright elementary school, exclaims "This is wonderful!  Patrick is one special man!  He has brought so much to our students at Wright".
On April 30th, at a reception held for the recipients of the award, Patrick was surrounded by more than 30 guests who came out to congratulate him on his recognition. He gave a moving speech on his love for Tucson and expressed his gratitude to his parents and lovely wife, Elizabeth.
Dave Hatfield, a columnist and editor, expresses his enthusiasm for the recipients, "Tucson's future is in a positive light with people of this caliber".

Tam Nguyen is an intern at Marcus Engineering. She is currently a student at the University of Arizona studying bio medical engineering, graduating in May 2014.