A healthy work environment isn't always about maximizing productivity pushing up hours and going to a cheaper coffee brand to improve the bottom line.
Sometimes it's simply about having fun, sharing some downtime with your co-workings and creating a culture the the whole team can be proud of.
A few hours of Castle Crashers (a multiplayer hack and slash) is a great way to wind down a Friday afternoon after a long week of medical device development, prototyping challenges, and day after day of new client meetings!
If you happen to be part of a startup, don't forget the power of the small cohesive group.  Nurture it, and let it thrive.  Small environments give a great opportunity to build a community of trust, friendship, and loyalty which you can't get throughout the ranks of a large corporation.
Startups are strenuous and unpredictable at best. Rarely is there a chance to walk rather than run and it's our job to make sure the team gets a breather now and then.
Entrepreneurial environments have to compete on culture, opportunity and innovation rather than fat salaries and cushy benefits.    Not very many of us can brag to our friends about playing Xbox in the conference room with our co-workers and free food in the fridge.
I'd like to think the little things, that don't always improve the bottom line,  make a big difference.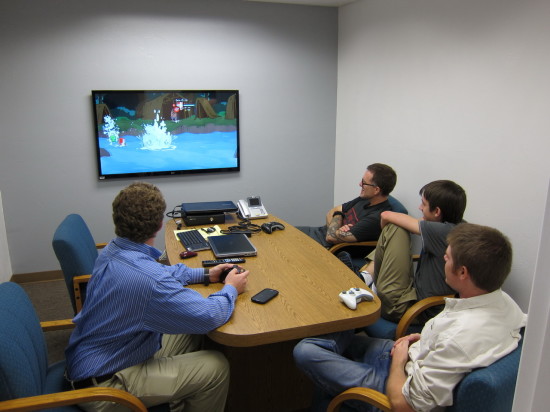 Dr. Patrick Marcus is the President of Marcus Engineering, LLC and a principal of Apparently Connected, LLC. Dr. Marcus has extensive background in electronics design, industrial automation, design for manufacturing. Dr. Marcus has founded and run several successful companies in technology and high reliability industrial manufacturing.