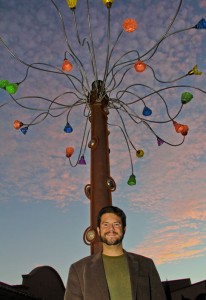 Dr. Patrick Marcus – President
Dr. Patrick Marcus is the president of Marcus Engineering, LLC, an electronics engineering firm, in Tucson, AZ.  His company supports product development, project management and instrumentation development for a variety of industries with a preferential focus on medical devices and medical instrumentation.
Dr. Marcus' background includes founding and growing high technology companies and he is well versed in operations, infrastructure development, IT, and managing engineering organizations in small companies. He also has extensive experience in electronics, scientific imaging, biotechnology, neuroprosthetics and solar.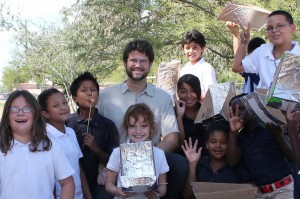 Patrick teaches, mentors, and servers on advisory boards for the University of Arizona, College of Engineering, Arizona Center for Innovation, and SALSA (Southern Arizona Limb Salvage Alliance) in the Department of Surgery at U of A. Dr. Marcus is passionate about the success of his community and enjoys rich involvement in AZBio (Arizona Bioindustry Association), BioSA (Bioindustry Organization of Arizona), AOIA (Arizona Optics Industry Association), and the Arizona Technology Council.  Patrick is also a proud graduate of the prestigious Flinn / Brown Arizona Civic Leadership Academy and is a member of SALC (Southern Arizona Leadership Council)
Patrick earned his PhD in Biomedical Engineering and BS in Electrical Engineering with Honors, Cum Laude from the University of Arizona. He is a graduate of the McGuire Entrepreneurship Program at the Eller College of Management, University of Arizona.
Patrick enjoys creating public sculptures that integrate solar powered displays of light located around the country (www.solarsculptures.com).  He is a public art sculpture designer and engineering resource for local artists. He is active in several engineering fraternal organizations and enjoys salsa dancing with his wife, Elizabeth.